Our Team
'Our like-minded team of trainers take a leading role in guiding individuals to better health, fitness and wellness via positive lifestyle change.'
Brett has lived and breathed fitness since entering the Health & Fitness industry in 1994. During that time he has been involved in developing community fitness programs, personal training, fitness coaching and sports specific strength & conditioning.
Since 2006, Brett has continued an education role developing new talent, as a Fitness & Sport lecturer.
With over 20+ years experience in the health & fitness industry, there is no question about Brett's passion. His active involvement stems from a belief centered around allowing others to discover and experience the best that health & fitness has to offer.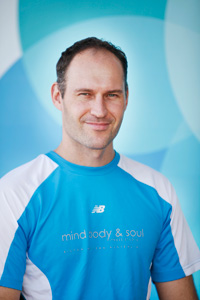 'The feeling of achieving new and unexpected fitness goals is unsurpassed.  To help my clients achieve a state of complete health, fitness and wellness via positive change is extremely satisfying.'
Brett  'practices what he preaches' and regularly puts his own fitness to the test.  Some of Brett's greatest endurance challenges include the City to Surf Marathon, Ironman WA triathlon and  treks to the summit of Mount Kilimanjaro and Everest Base Camp.
To read more about Brett check out what his clients are saying by viewing Testimonials.
Qualifications
Previous Roles
Recreation Facility Manager (Mornington Peninsula Shire)
Commonwealth Games Workforce Manager (Melbourne 2006)
League Runner/ Rehabilitation Coach (East Fremantle Football Club)
Health & Fitness Team Leader (City of Melville, WA)
Running Coach & Founder (Melville Road Runners)
Fitness & Sport Lecturer (Challenger Institute of Technology, WA)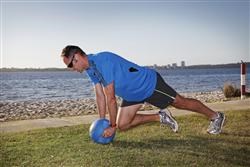 ---
Coach Deb has nearly 20 years' experience in the health industry as a nurse and brings many skills into personal training and movement coaching. She believes in a holistic approach to health and fitness and will apply her vast knowledge of how the body works in health and illness to help you achieve your goals. Since becoming a personal trainer Deb has certified with StrongFirst and Ground Force Method. She is planning to study nutrition and animal flow certification this year.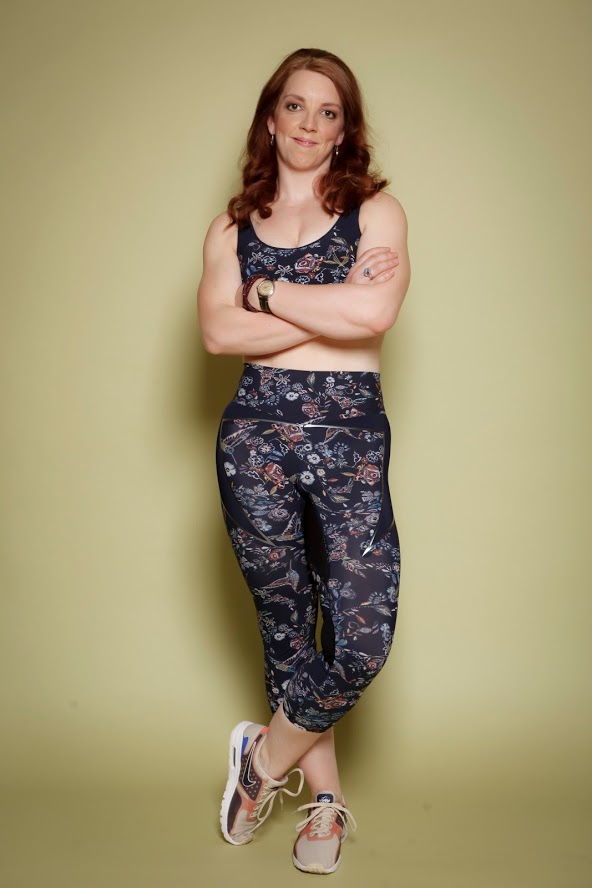 She has an interest in showing women in their 30's, 40's and beyond, that building strength won't make you bulky and can be hugely empowering.  Deb's own training is a mixture of kettlebell and barbell based strength training, body-weight and mobility training.  She enjoys seeing people grow in strength, fitness, and confidence, and wishes to help others fall in love with a healthier way of life.
Deb's mission is to empower others to feel good about themselves by encouraging a healthier lifestyle and motivating clients to reach their goals.  Deb has her own weight loss story and feels the experience of losing over 25 kg in her 30's will be invaluable in offering an empathetic approach.
She cares deeply about her clients and is on hand to offer advice about sleep, nutrition, mental well-being, health and fitness
Qualifications
1st Class BSc (hons) Nursing
PGDip (MSc level) Strategic leadership and expert practice/advanced practitioner
Certificate IV Master Trainer
Industry specific training in kettlebells and suspension trainer
StongFirst Girya (SFG) I certified
StrpngFirst Lifter (SFL) barbell training
First aid and CPR
Immediate life support and paediatric life support
Working with Children Check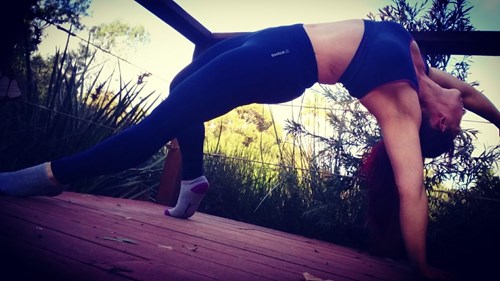 ---
Rosemarie's passion to create positive change in her clients is powered by a belief that the value of exercise extends well beyond the physical benefits.
After recently achieving a long-held goal of becoming a fitness trainer Rosemarie has wasted no time in having a positive impact in the fitness industry.
Her passion for health & fitness had been long-standing. A dedicated fitness enthusiast for many years she has committed to leading a healthy lifestyle whilst raising two school-age children.
Brett was delighted to see Rosemarie complete her fitness qualifications, as she had always aspired to. In 2011 Brett offered Rosemarie an opportunity to join the Personal Training team at Mind Body & Soul Fitness Studio.  Rosemarie has been a great addition to the team and continues to inspire and challenge her clients to achieve new fitness goals.
Rosemarie is currently training towards the challenging Perth Tough Mudder event in October 2013.
Qualifications

---