Group Training Perth
Are you looking for a dynamic way to keep fit, healthy and improve your quality of life?   Our Group Training Program is a great way to get into the habit of regular, enjoyable fitness training.  Best of all our supervised group training can be modified  to suit people of almost any age and fitness level
You get to train in a safe, supportive and encouraging  environment.
We aim to make your health & fitness training experience an enjoyable one as you work towards a fitter, healthier you.
Group Training in a specialised fitness studio is a fantastic way to achieve the fitness levels you desire. When you combine the ongoing direction & encouragement from your dedicated Fitness Professional and a like-minded group focused on fun & fitness- you have a recipe for success!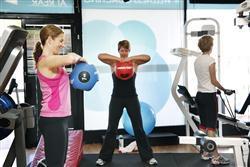 Train on your terms...
The great news is there are no minimum terms or contracts.  Train on your terms and have the flexibility of monthly or casual training options. Please fill out the enquiry form at the right of the page to receive more details on our Group Training program.
MBS 'FIT CLUB' Membership
Join our exclusive 'FIT CLUB' Membership to experience unlimited access to over 35 scheduled Group Training sessions throughout the month.  Our exclusive 'FIT CLUB' monthly membership option is capped at 50 members to ensure your sessions remain personalised and uncrowded.
'FIT CLUB' members also enjoy loyalty rewards for membership milestones, exclusive member events and a monthly member prize draw (valued at around $150.00).
Multi-Visit Passes
Purchase multiple sessions upfront to receive discounted fees . Multi-visit passes are ideal for those who are likely to attend on an infrequent basis. This could include FIFO workers, interstate business travellers, or those who live life at a hectic pace!
Purchase 10 Group Training Sessions to receive a 10% discount on casual rates; 20 Session passes will provide a generous 12.5% discount.
Casual Visits
Pay as you go, train on your terms! Casual rates vary between $15 & $25, dependent on the Group Training session  you select to attend.
Variety is the spice of lifelong fitness!
Mind Body & Soul's 2021 Group Training timetable has a great mix of Cross Training options available.  Select from XTC (Cross Training Circuit) & PinkFit  (Ladies only Circuit).  All sessions are designed to give you the variety that's required to build a fit, strong & healthy body.
A list of Cross Training descriptions can be found on timetable PDF below...
Group Training Timetable FEB 2021
If you have any specific questions about our Group Training program please use our Enquire Today! Form (right of page).
For a limited time, new clients can take advantage of our 'FEB FIT'  FREE WEEK Offer:
Our Group Training studio is located in the riverside suburb of Bicton, within the City of Melville.
Click here to contact us for more information about our Group Training programs.   We are the Group Training Perth fitness specialists.